Instituto Catitu is a nonprofit association qualified as OSCIP by Brazilian law that proposes to the indigenous peoples new possibilities of expression, transmission and sharing of their worldviews and their knowledges.  Created in June 2009, Instituto Catitu started its activities from the experience acquired by its founders in the last 20 years in social and environmental projects with indigenous communities.  Of these stands out the training projects around audiovisuals, which resulted in approximately 30 films – that captured new audiences and a number of prizes in Brazil and internationally.  Instituto Catitu rests on the collective success of this experience and in the professional and human relationships forged with the indigenous communities and its diverse partners in this trajectory to develop new projects and upgrade its performance.
SUPPORT
Instituto Catitu counts on the institutional support from the Norwegian Embassy in Brazil, which guarantees its functionality and permanent team, fundamental to the development and achievement of its main projects.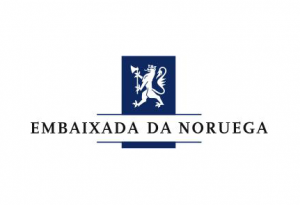 MISSION
To contribute to the strengthening of indigenous cultures and the defense of their rights through the use of new technologies as tools to express, transmit, share knowledges, from their own world views.
LINES OF ACTION
To foment actions that stimulate and amplify indigenous role, especially that of women
To promote the circulation and sharing of new forms of self-representation in the spaces of non-indigenous society
To stimulate dialogue between peoples, integrating networks that permit the amplification of cooperation and sharing of experiences
ACTIONS
Audiovisual and multimedia training
Film production with indigenous authorship
The creation of digital documentation centers in the villages, bringing together the cultural archive of the communities
Digital initiation
Exchanges between indigenous communities and other traditional peoples
PARTNERS
Comissão Pró-Indio do Acre (CPI-AC)
Associação Indígena Kaxinawa do Rio Humaitá
Associação Indígena Moygu Comunidade Ikpeng (AIMCI)
Associação Indígena Kisêdjê
Comunidade Indígena Kwaruja
Associação Yamurikumã das Mulheres Xinguanas
TEAM
Mari Correa – director
Carmen Sivia Berni – administration
Raquel Diniz – editing
Fernanda Sindlinger – production
Rodrigo Guim – communication assistant
COLLABORATORS
Eloá Chouzal – researcher
Osvaldo Gomes – documentalist
Tata Amaral – filmmaker
Tânia Anaya – designer, filmmaker
Ana Flavia Salles  – scriptwriter
Christiane Peres – journalist
MEMBERS
Mari Corrêa – filmmaker
Claudia P. Gonçalves – anthropologist
Roselis Mazurek  – biologist
Rita Bocatto – cultural producer
Kumaré Txicão – filmmaker and Ikpeng leader
Vera Olinda de Paiva – educator
Marcos Wesley de Oliveira – indigenist
Mara Vanessa Dutra
Marina Kahn
Luis Donisete – anthropologist
Francisca Arara – teacher and Shiwãndawa leader